The Problem With: "You Are the Average of the 5 People You Spend the Most Time With"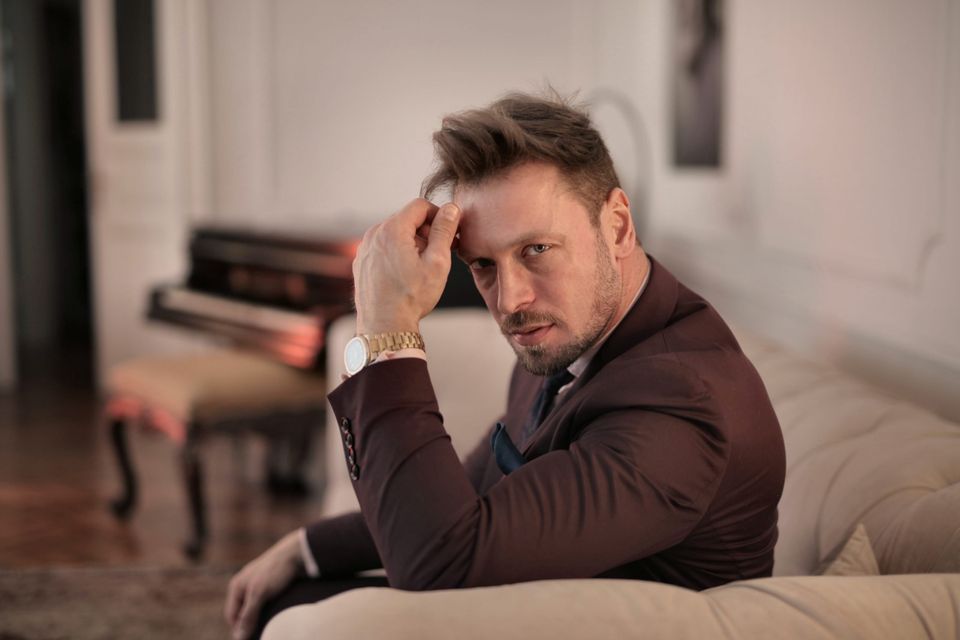 DITCH YOUR FRIENDS AND BECOME AN ALPHA.
If you've looked into self-improvement, then you've seen this message in a hundred different places. It's become essential wisdom for anyone trying to get ahead in life. If you want success, you need to surround yourself with the right people.
"Show me your friends and I'll show you your future."  –Dan Peña
There's plenty of truth to this.
And I'm sure Jim Rohn, the motivational speaker who coined the idea, didn't have bad intentions. He probably thought that people would use this concept to make better connections and rethink their relationships.
But, there's something off about all this. Are you really the average of the 5 people you spend the most time with? If you take this message to heart, you could be ruining your life.
---
The Issue With "Average of the 5 People"
The message is: "Cut out anyone who isn't relevant to your goals." Does that include my mother? Does that include the friend who's sick in the hospital? Does that include the friend who's always helped me through pain? Does that include the only people I can truly laugh with?
I'm trying to be a successful writer. I work hard and do the best I can to cultivate my relationships. I've always felt comfortable pursuing things on my own, and I've made progress.
The people I'm closest to aren't doing the same things I'm doing. And so far, it hasn't been a problem. I've met mentors through my pursuits that I've learned from, but they were never the ones I spent the most time with.
I keep getting the impression that I'm supposed to abandon the people I care about so I can hang out with BOSSES and HUSTLEGRINDERS.
Hustling is great, but it's become a culture, and men are molding their entire personalities around it. I don't know if you've ever spoken with a hustlegrinder, but they're kind of one-note.
A Conversation With a HUSTLEGRINDER
Me: What's up man? I'm reading this crazy book right now. The main char-
Hustlegrinder: IS IT SELF DEVELOPMENT? I'VE READ OVER 700 SELF-DEVELOPMENT BOOKS.
Uhh, no. It's a novel.
WHAT A PATHETIC WASTE OF TIME.
Um, ok. Well, I saw this movie recently and-
I'VE BEEN GRINDING FOR TEN YEARS. I DON'T REMEMBER THE LAST TIME I SAW A MOVIE.
Wow. Ok. So, what can you teach me about business?
I CAN TEACH YOU EVERYTHING ABOUT BUSINESS. YOU JUST NEED TO BE MY FRIEND AND SPEND MOST OF YOUR TIME WITH ME. YOU ARE THE AVERAGE OF THE 5 PEOPLE…
Yeah, I know. I don't want to be your friend though. Sorry.
(SNIFFLE), W-WELL…I-I'M GONNA (SNIFFLE) GO GRIND THEN.
Ok, man.
Am I supposed to swap out the people I genuinely connect with for people like this? Are you telling me I'm sacrificing my net worth by spending time with people I like? Do you know how rare actual friendship is now?
Authentic relationships make life worth living. Cutting those out for the sake of your career sounds like the worst mistake you could make.
---
Why "You Are the Average of the 5 People" Is Actually Great Advice
Of course, cutting out friends should always be an option. There are three reasons for this:
People outgrow each other
One toxic relationship can ruin your life
You don't want to waste your time
If you decide to be ambitious, and the people in your life mock you for trying, disparage your progress, and feel threatened by your success, then you should drop them. Being alone is preferable.
Real friends support your endeavors. They want to see you win. They'll call you out when you aren't living up to your potential. Those are the people you need most.
If you achieve the massive success you're looking for, will that change your relationship with your friends? Do they have ambitions like you? Does it even matter for your friendship? I don't know the answers to these questions yet, but I do know that you need to do what's best for you, always.
---
Friends Matter
If you set out for success, the people who matter most won't leave your side. The ones who leave weren't your friends to begin with.
It's wonderful to find people on the same path as you that you can learn from, but those won't always be your deepest connections.
And remember, it's not just people that make up your ecosystem. It's also the authors you read, the videos you watch, and the activities you immerse yourself in. It could just as easily be said that you are the average of the last 5 people you learned something from.
So seek mentors, read books, immerse yourself in the things you do, but, unless they truly are dragging you down, maybe you shouldn't abandon your friends. Think carefully about what you want and who you want to be. This is a difficult thing to do, especially if you're at a crossroads in life.
The best question to consider is: If you achieved everything you wanted, and your friends weren't around to celebrate with you, would you miss them?